Paint Correction Training
FEEL FREE TO CALL THE PAINTLESS DENT REPAIR TRAINING SCHOOL
WITH ANY QUESTIONS: (800) 304-3464
Paint Correction Training
Learn Today. Earn Tomorrow.
Paint Correction Training
Paint correction is a meticulous process that involves the elimination of imperfections in a vehicle's surface, aiming to restore it to a pristine, like-new condition. These imperfections may encompass a range of issues, such as swirl marks or "spider webbing" caused by automated car washes, fine scratches, water spots, oxidation, and unsightly etching from bird droppings. 
Prior to prepping and applying any ceramic coating, it is essential to undergo paint correction. This ensures that the techniques are thoroughly taught and demonstrated, resulting in a flawless finish.
Paint Correction Training
Swirl Marks
Oxidation
How to Prep for Ceramic Coating
1 Day of Training
Exterior Paint Polishing
Certificate of Completion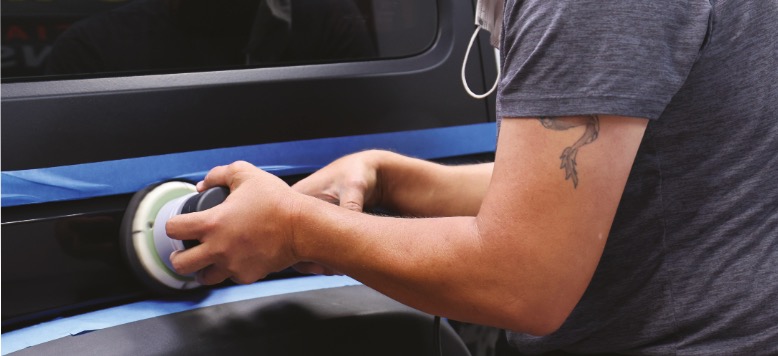 This Package Includes Training Only. Equipment Can Be Purchased Separately.
Understand multiple types of paint systems
How to properly recondition soft, medium and hard paint finishes
Understand and select the different abrasive materials
How to safely remove paint imperfections and textures
How to choose the correct polishing machine(s) for the job
Perfecting the art of paint reconditioning
Maximize your paint correction abilities
An Excellent preparation class for Ceramic Coating course
Class limited to 4 students
Earn you Ding King Certification
This paint correction course is designed to elevate the skills and efficiency of professionals in the industry. It is a prerequisite course for those planning to attend the Ceramic Coating course. Unlock the secrets to achieving professional-quality paint finishes with our comprehensive training. Gain an in-depth understanding of various paint systems and master the art of reconditioning soft, medium, and hard finishes. Explore the world of abrasive materials and learn how to safely remove paint imperfections and textures. 
Our course will guide you in selecting the right polishing machines for different jobs and help you perfect the art of paint reconditioning. With our expert guidance, you can maximize your paint correction abilities.
Limited to just four students, this course ensures personalized attention and is an excellent preparation for our Ceramic Coating course. Upon completion, you will receive your Dent Repair School Certification, taking your skills to the next level. Don't miss this opportunity to join us today!